Over 269,164
Satisfied Customers
Since 2002



You are guaranteed to pass your professional tests using the Testking preparation tools.
Testking practice questioned and answers are so powerful that we guarantee that you will pass your next exam after training with our exclusive content.
Your Results 100% Guaranteed
Over

10 years experience

Incredible

99.3% Pass Rate

3218

Questions and Answers 24/7 Support

34

Professional Exam Content Writers

97,902

satisfied customers

3390

FREE demo downloads available

2 weeks

of preparation before you can pass your exam

78 percent

more cost effective than traditional training



Your purchase with Testking is safe and fast. Your products will be available for immediate download after your payment has been received.

The Testking website is protected by 256-bit SSL from McAfee, the leader in online security.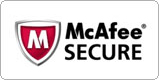 Microsoft
Microsoft Certification Materials

.Net Certification.Net Certification Exams
CRMCustomer Relationship Management
Excel CertificationExcel Certification Exams
MBSMicrosoft Business Solutions (MBS)
MCDBAMicrosoft Certified Database Administrator
MCDSTMicrosoft Certified Desktop Support Technician
MCITPMicrosoft Certified IT Professional
MCITP Database Administrator 2008 to MCSE: Data Platform
MCITP Database Developer 2008 to MCSE: Data Platform
MCITP: Business Intelligence Developer 2008
MCITP: Business Intelligence Developer 2008 to MCSE: Business Intelligence
MCITP: Consumer Support Technician
MCITP: Consumer Support Technician on Windows Vista
MCITP: Database Administrator
MCITP: Database Administrator 2008
MCITP: Database Developer
MCITP: Database Developer 2008
MCITP: Enterprise Administrator
MCITP: Enterprise Administrator on Windows Server 2008
MCITP: Enterprise Desktop Administrator 7
MCITP: Enterprise Desktop Support Technician 7
MCITP: Enterprise Messaging Administrator
MCITP: Enterprise Messaging Administrator 2010
MCITP: Enterprise Messaging Administrator on Exchange 2007
MCITP: Enterprise Project Management with Microsoft Office Project Server 2007
MCITP: Enterprise Support Technician
MCITP: Enterprise Support Technician on Windows Vista
MCITP: Lync Server Administrator 2010
MCITP: Server Administrator
MCITP: Server Administrator on Windows Server 2008
MCITP: SharePoint Administrator 2010
MCITP: Virtualization Administrator on Windows Server 2008 R2
MCITP: Windows Server 2008 R2, Virtualization Administrator
MCPMicrosoft Certified Professional
MCPDMicrosoft Certified Professional Developer
MCPD: SharePoint Developer 2010
MCPD: Web Developer 4
MCSAMicrosoft Certified Solutions Associate
MCSA 2003Microsoft Certified Systems Administrator 2003
MCSA 2008Microsoft Certified Systems Administrator 2008
MCSA: SQL Server 2008
MCSA: SQL Server 2012
MCSA: Windows 7Microsoft Certified Solutions Associate: Windows 7
MCSA: Windows 8Microsoft Certified Solutions Associate (MCSA): Windows 8
MCSA: Windows Server 2008
MCSA: Windows Server 2012
MCSD: Web Applications
MCSD: Windows Metro style Apps using C#
MCSD: Windows Store Apps Using HTML5
MCSEMicrosoft Certified Solutions Expert
MCSE (Legacy)Microsoft Certified Systems Engineer (Legacy) Certification Exams
MCSE 2003Microsoft Certified Systems Engineer 2003
MCSE 2003 MessagingMicrosoft Certified Systems Engineer 2003 Messaging
MCSE 2003 SecurityMicrosoft Certified Systems Engineer 2003 Security
MCSE 2008Microsoft Certified Systems Engineer 2008
MCSE: Business Intelligence
MCSE: CommunicationMicrosoft Certified Solutions Expert (MCSE): Communication
MCSE: Data PlatformMicrosoft Certified Solutions Expert (MCSE): Data Platform
MCSE: Desktop Infrastructure
MCSE: MessagingMicrosoft Certified Solutions Expert (MCSE): Messaging
MCSE: Private CloudMicrosoft Certified Solutions Expert (MCSE): Private Cloud Certification
MCSE: Server Infrastructure
MCSE: SharePointMicrosoft Certified Solutions Expert (MCSE): SharePoint
MCSM: CommunicationMicrosoft Certified Solutions Master: Communication
MCSM: Data PlatformMicrosoft Certified Solutions Master: Data Platform
MCSM: Directory Services
MCSM: MessagingMicrosoft Certified Solutions Master: Messaging
MCSM: SharePointMicrosoft Certified Solutions Master: SharePoint
MCTSMicrosoft Certified Technology Specialist
MCTS on SQL Server 2008 to MCSA: SQL Server 2012, Part 2
MCTS: .NET Framework 2.0 Distributed Applications
MCTS: .NET Framework 2.0 Web Applications
MCTS: .NET Framework 2.0 Windows Applications
MCTS: .NET Framework 3.5 ADO.NET Applications
MCTS: .NET Framework 3.5 ASP.NET Applications
MCTS: .NET Framework 3.5 Windows Communication Foundation Applications
MCTS: .NET Framework 3.5 Windows Forms Applications
MCTS: .NET Framework 3.5 Windows Workflow Foundation Applications
MCTS: .NET Framework 3.5 WPF Application Development
MCTS: .NET Framework 3.5, Windows Presentation Foundation Applications
MCTS: .NET Framework 4, Data Access
MCTS: .NET Framework 4, Service Communication Applications
MCTS: .NET Framework 4, Web Applications
MCTS: .NET Framework 4, Windows Applications
MCTS: Administering Office 365
MCTS: Exchange Server 2010, Configuration
MCTS: Microsoft Exchange Server 2007 - Configuration
MCTS: Microsoft Lync Server 2010, Configuration
MCTS: Microsoft Office Project 2007, Managing Projects
MCTS: Microsoft Office SharePoint Server 2007 - Configuration
MCTS: Microsoft Project 2010, Managing Projects
MCTS: Microsoft SQL Server 2005
MCTS: Microsoft System Center Configuration Manager 2007, Configuration
MCTS: Microsoft System Center Operations Manager 2007, Configuration
MCTS: Project Server 2010, Configuration
MCTS: SharePoint 2010, Application Development
MCTS: SharePoint 2010, Configuration
MCTS: SQL Server 2008, Business Intelligence Development and Maintenance
MCTS: SQL Server 2008, Database Development
MCTS: SQL Server 2008, Implementation and Maintenance
MCTS: Windows 7 - Configuration
MCTS: Windows Internals
MCTS: Windows Server 2008 Active Directory, Configuration
MCTS: Windows Server 2008 Applications Infrastructure Configuration
MCTS: Windows Server 2008 Network Infrastructure Configuration
MCTS: Windows Server 2008 R2, Desktop Virtualization
MCTS: Windows Server 2008 R2, Server Virtualization
MCTS: Windows Small Business Server 2008, Configuration
MCTS: Windows Vista - Configuration
Microsoft Business Solutions
Microsoft Dynamics AX Technology Specialist
Microsoft Dynamics Certified Technology Specialist
Microsoft Dynamics CRM
Microsoft Dynamics GP Technology Specialist
Microsoft Office Certification
Microsoft Office Specialist on Microsoft Office 2010
MOSMicrosoft Office Specialist Certification
MTAMicrosoft Technology Associate (MTA)
Programming in HTML5 with JavaScript and CSS3 Specialist
Sharepoint Certification
Windows 7Windows 7

Microsoft Exams Training

70-162 TS: Forefront Protection for Endpoints and Applications, Configuring
70-177 Microsoft Project Server 2010, Configuring
70-178 Microsoft Project 2010, Managing Projects
70-236 TS: Exchange Server 2007, Configuring
70-243 Administering and Deploying System Center 2012 Configuration Manager
70-246 Private Cloud Monitoring and Operations with System Center 2012
70-247 Private Cloud Configuration and Deployment with System Center 2012
70-270 Installing, Configuring, and Administering Microsoft Windows XP Professional
70-271 Supporting Users and Troubleshooting a MS Windows XP OS
70-272 Supporting Users and Troubleshooting Desktop Applications
70-290 Managing and Maintaining a Microsoft Windows Server 2003 Environment
70-291 Implementing, Managing, and Maintaining a Microsoft Windows Server 2003 Network Infrastructure
70-293 Planning and Maintaining a Microsoft Windows Server 2003 Network Infrastructure
70-294 Planning, Implementing, and Maintaining a Microsoft Windows Server 2003 AD Infrastructure
70-323 Administering Office 365
70-341 Core Solutions of Microsoft Exchange Server 2013
70-400 TS: Microsoft System Center Operations Manager 2007, Configuring
70-401 Microsoft System Center Configuration Manager 2007, Configuring
70-410 Installing and Configuring Windows Server 2012
70-411 Administering Windows Server 2012
70-412 Configuring Advanced Windows Server 2012 Services
70-413 Designing and Implementing a Server Infrastructure
70-414 Implementing an Advanced Server Infrastructure
70-417 Upgrading Your Skills to MCSA Windows Server 2012
70-431 Microsoft SQL Server 2005 Implementation & Maintenance
70-432 TS: Microsoft SQL Server 2008, Implementation and Maintenance
70-433 TS: Microsoft SQL Server 2008, Database Development
70-448 TS: Microsoft SQL Server 2008, Business Intelligence Development and Maintenance
70-450 PRO: Designing, Optimizing and Maintaining a Database Administrative Solution Using Microsoft SQL Server 2008
70-451 PRO: Designing Database Solutions and Data Access Using Microsoft SQL Server 2008
70-454 Upgrade: Transition Your MCITP SQL Server 2005 DBD to MCITP SQL Server 2008 DBD
70-457 Transition Your MCTS on SQL Server 2008 to MCSA: SQL Server 2012, Part 1
70-458 Transition Your MCTS on SQL Server 2008 to MCSA: SQL Server 2012, Part 2
70-459 Transition Your MCITP: Database Administrator 2008 or MCITP: Database Developer 2008 to MCSE: Data Platform
70-460 Transition Your MCITP: Business Intelligence Developer 2008 to MCSE: Business Intelligence
70-461 Querying Microsoft SQL Server 2012
70-462 Administering Microsoft SQL Server 2012 Databases
70-463 Implementing a Data Warehouse with Microsoft SQL Server 2012
70-466 Implementing Data Models and Reports with Microsoft SQL Server 2012
70-480 Programming in HTML5 with JavaScript and CSS3
70-483 Programming in C#
70-486 Developing ASP.NET 4.5 MVC Web Applications
70-506 TS: Silverlight 4, Development (C# and VB)
70-511 TS: Windows Applications Development with Microsoft .NET Framework 4
70-513 TS: Windows Communication Foundation Development with Microsoft .NET Framework 4 (C# and VB)
70-515 TS: Web Applications Development with Microsoft .NET Framework 4 (C# and VB)
70-516 TS: Accessing Data with Microsoft .net Framework 4 (C# and VB)
70-519 Pro: Designing and Developing Web Applications Using Microsoft .NET Framework 4
70-523 Upgrade: Transition your MCPD .NET Framework 3.5 Web Developer Skills to MCPD .NET Framework 4 Web Developer
70-536 Microsoft .NET Framework, Application Development Foundation
70-561 TS: Microsoft .NET Framework 3.5, ADO.NET Application Development
70-562 TS: Microsoft .NET Framework 3.5, ASP.NET Application Development
70-573 TS: Microsoft SharePoint 2010, Application Development
70-576 PRO: Designing and Developing Microsoft SharePoint 2010 Applications
70-595 TS: Developing Business Process and Integration Solutions by Using Microsoft BizTalk Server 2010
70-620 TS: Microsoft Windows Vista, Configuring
70-622 Pro: Microsoft Desktop Support – ENTERPRISE
70-632 TS: Microsoft Office Project 2007, Managing Projects
70-638 TS: MS Office Communications Server 2007, Configuring
70-640 TS: Windows Server 2008 Active Directory, Configuring Exam
70-642 TS: Windows Server 2008 Network Infrastructure, Configuring
70-643 TS: Windows Server 2008 Applications Infrastructure, Configuring
70-646 PRO: Windows Server 2008, Server Administrator
70-647 PRO: Windows Server 2008, Enterprise Administrator
70-648 TS: Upgrading Your MCSA on Windows Server 2003 to Windows Server 2008, Technology Specialist
70-649 TS: Upgrading Your MCSE on Windows Server 2003 to Windows Server 2008, Technology Specialist
70-653 TS: Windows Small Business Server 2008, Configuring
70-659 TS: Windows Server 2008 R2, Server Virtualization
70-660 TS: Windows Internals
70-662 Microsoft Exchange Server 2010, Configuring
70-663 Pro: Designing and Deploying Messaging Solutions with Microsoft Exchange Server 2010
70-664 TS: Microsoft Lync Server 2010, Configuring
70-667 TS: Microsoft SharePoint 2010, Configuring
70-668 PRO: Microsoft SharePoint 2010, Administrator
70-669 TS: Windows Server 2008 R2, Desktop Virtualization
70-671 Designing and Providing Microsoft Volume Licensing Solutions to Small and Medium Organizations
70-680 TS: Windows 7, Configuring
70-681 TS: Windows 7 and Office 2010, Deploying
70-682 Upgrading to Windows 7 MCITP Enterprise Desktop Support Technician
70-683 TS: Windows 7, Preinstalling for OEMs
70-685 Pro: Windows 7, Enterprise Desktop Support Technician
70-686 Windows 7, Enterprise Desktop Administrator
70-687 Configuring Windows 8
70-688 Managing and Maintaining Windows 8
70-693 Pro: Windows Server 2008 R2, Virtualization Administrator
74-324 Administering Office 365 for Small Businesses
77-881 Word 2010
77-882 Excel 2010
77-884 Outlook 2010
77-888 Excel 2010 Expert
83-640 TS: Windows Server 2008 Active Directory, Configuring
98-361 Software Development Fundamentals
98-363 Web Development Fundamentals
98-365 Windows Server Administration Fundamentals
98-366 Networking Fundamentals
MB2-631 Customization and Configuration in Microsoft Dynamics CRM 4
MB2-632 Applications in Microsoft Dynamics CRM 4.0
MB2-633 Installation and Deployment in Microsoft Dynamics CRM 4.0
MB2-866 Microsoft Dynamics CRM 2011 Customization and Configuration
MB2-867 Microsoft Dynamics CRM 2011 Installation and Deployment
MB2-868 Microsoft Dynamics CRM 2011 Applications
MB2-876 Extending Microsoft Dynamics CRM 2011
MB3-859 Microsoft Dynamics GP 2010 Financials
MB5-858 Managing Microsoft Dynamics Implementations
MB6-869 Microsoft Dynamics AX 2012 Development Introduction
MB6-870 Microsoft Dynamics AX 2012 Trade and Logistics
MB6-871 Microsoft Dynamics AX 2012 Financials
MB6-872 Microsoft Dynamics AX 2012 Installation and Configuration
MB6-884 Microsoft Dynamics AX 2012 Lean Manufacturing
MB6-886 Microsoft Dynamics AX 2012 Process Manufacturing Production and Logistics

The updated Test King's Microsoft practice test practise exams and Microsoft updated book are essential for candidates striving to pass Microsoft class cert in first try. The Microsoft from Test king latest practise questions and Microsoft prep guide are famous for boosting your performance in Microsoft cert test and you can easily get high scores. Candidates trying to get certified in VCP510-DT practice exams cert as soon as possible must have to follow our excellently compiled and checked exam product such as online Microsoft practice tests lab questions and latest Microsoft exam engine. Your terrific results of Microsoft cert can be a key to success in exploring new career opportunities, download Testkings Microsoft updated study materials and online Microsoft simulation questions in economical prices and get ready to enjoy excellent success.
Simply download updated Test King SU0-211 notes and start preparing a+ practice test cert by practicing Microsoft exam questions. The online Microsoft from Test king exam brain dumps has very clearly replaced the Microsoft classrooms online largely because they are equally helpful in letting the candidates pass through Microsoft certification successfully. A huge variety of exam products are offered to candidates by TestKing for passing the Microsoft certification successfully, but free Testkings Microsoft exam brain dump and Microsoft materials course is the best of all. Triumph in 1K0-002 simulations cert is guaranteed if the candidates tempt to seek our latest Microsoft exam exam dump and Microsoft practise tests that are excellent coaching materials for every candidate.
Most commonly adapted material for passing the Microsoft cert is the online Testkings Microsoft simulations exam braindump which have proved out to be as effective as the latest 000-603 software bootcamp but are less costly.
Ready to consult and easy exam materials are always helpful and for passing the Microsoft certification, experts have formulated the latest Testking's Microsoft practise exam and SY0-201 test updated video lectures which are based on this concept. Success in Microsoft simulations exam is guaranteed with our exceptionally good exam product i.e. Microsoft practice test from Testkings brain dumps and any candidate can acquire it with Microsoft intereactive testing engine online for better preparation. The exam material that is based on concepts and helps in improving your knowledge in Microsoft cert is that of the latest Testkings Microsoft dump and they eventually have eradicated the need to take an expensive Microsoft bootcamp online for passing this exam. An overview of software settings is available for Microsoft test before you download and start using latest Microsoft audio guide and Microsoft updated notes. To take the Microsoft certification you can get the virtual mode of our Microsoft online testing engine and updated Testking's Microsoft braindump. Get ready to take the Microsoft exam with all new Microsoft from Test King's online audio training and Microsoft updated tutorials. Now you don't need to attend regular classes as it is not more than time wastage and really very irritating so use our Microsoft from Test king audio guide online and online Testkings Microsoft interactive exam engine for the preparation of your Microsoft certification and get your desirable result.
To become a certified professional in Microsoft certification, you must select the Testking's Microsoft exam braindump online and Microsoft intereactive testing engine online. In a very short time left for preparation of Microsoft test, you can surely succeed by using the Microsoft practice questions and answers and the updated Microsoft exam engine. For passing your Microsoft certification, just use the two famous Microsoft from Testkings exam braindumps online and latest Microsoft exam preparation materials for preparation, it won't b long before success greets you with open arms! latest Microsoft from Test king brain dump is the only genuine source of preparing Microsoft cert by solving updated Microsoft exam questions. Microsoft from Test King's updated braindump prepares you step by step allowing you to grasp knowledge of the significant topics and Microsoft updated exam engine enables you to assess your preparation for the exam to ensure 100% success in the Microsoft cert.
http://www.test-king.com/exams/ST0-147.htm
test-king.com/onlinecourses/practice-asvab.htm
realtests.com/exam/EC0-349.htm
http://realtests.com/exam/CCA-410.htm
http://testking.net/testking-000-819.htm
www.testking.net/testking-642-584.htm
http://testking.com/000-974.htm
http://www.testking.com/FCNSA.htm